Kana Suda (Class of 2021)
須田 奏 氏(2019年度入学)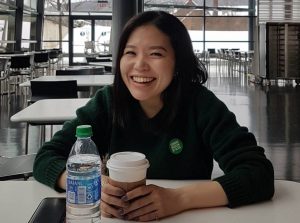 Why I decided to apply to KC-CDO
I have studied and worked professionally in design for the entirety of my career so far. The more I worked, the more I began to see the commonalities between design, business, and entrepreneurship. When I heard about the KC-CDO program, I knew that the MBA and MMH degree will provide me with the perfect mix of business and people centric view of entrepreneurship in the form of hospitality that will allow me to make more meaningful contributions to the business of design.
Student life in Kyoto and Cornell

I am studying as I continue to work full time, so my life in Kyoto is extremely hectic but fulfilling. I find that I can enhance my studies by testing what I learned in the lectures at my work, as soon as I return to office. On the other hand, during my time at Cornell, I was able to focus on school. This was refreshing after having spent several years in the workforce, and made the experience all the more meaningful.
My background
I studied architecture for my undergraduate degree, then shifted into the world of industrial textiles. I began my professional career as a color and trim designer in the auto industry, and currently work with traditional textiles as a project manager. This title is slightly misleading, as I am responsible for fostering strong relationships with clients, developing new business opportunities, and the management of client projects.
Extra-curricular events and activities
During my time at Kyoto, I unfortunately did not have time to participate in any extra curricular activities. At Cornell, I participated in a hospitality hackathon in which my team won a prize. I also served as the Co-chair for the MMH lunch event within HEC, an industry conference that is created and operated by students. This was a particularly rewarding experience through which I made wonderful friends and also learned many invaluable, real-life lessons on leadership.
Classmates
My classmates at Kyoto University are extremely diverse in terms of background and culture, curious about culture, and open minded. There was a very strong sense of community at Cornell in which everyone supported each other. I am grateful for all of the wonderful friends that I have made at both schools.
Scholarship
I was very fortunate to have received a scholarship from Yamato Kogyo Co., Ltd. at Kyoto University and from Greenhouse Hospitality Fund at Cornell University. As with any program, education is a heavy investment. This is especially true when students are financing their own education, which is the case for me. I am sincerely grateful for the support that I was given.
Ichiro Nagata (Class of 2021)
永田 一郎 氏(2019年度入学)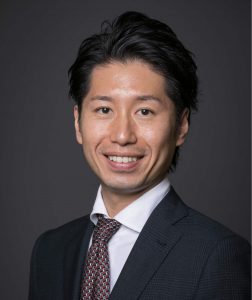 Why I decided to apply to KC-CDO
As I have been working as a physician, I recognize that there are a lot of business chances in the medical field to provide a better environment for patients. Learning about hospitality provides a broader perspective on finding these business chances, and I thought that the skills I can acquire from the KC-CDO would allow me to succeed in those businesses which will directly affect patients' quality of lives in a positive manner.
I was also interested in meeting people through this program, who foresee the importance of integrating hospitality and business, as this opportunity will definitely boost my experience and broaden my mind.
Student life in Kyoto and Cornell

Both Kyoto and Cornell provide great opportunities to meet people who have various background. In Kyoto, as a Japanese student, it is interesting how I can get connected with students from both international and Japanese MBA program of Kyoto University through classes and events held within the graduate school of management.
Cornell, on the other hand, provides opportunities to meet and actually speak to alumni of Cornell hotel school through various events. In some classes, we worked on actual consulting projects of facilities that alumni currently work. It is also interesting that many electives are mixed with undergraduates as well as students from other departments; this allows the class discussions to be great learning experiences.
MMH classmates are very friendly and collaborative, and we occasionally had parties that 2/3 of classmates usually gathered.
Besides from getting to know people, both Kyoto and Cornell are located at beautiful environment. I enjoyed feeling traditional Japanese culture in Kyoto and beautiful nature in Cornell.
My background
After receiving my bachelor degree from Boston University (Biochemistry and Molecular Biology), I studied medicine at Juntendo University School of Medicine in Tokyo. After graduating from Juntendo, I did my two-year residency at Juntendo hospital. Following the residency, I joined SNBL group, and I mainly worked at Medipolis Ibusuki as a radiation oncologist at proton beam center while looking over the management of our resort hotel.
Message
As I've been through both Kyoto and Cornell, I think that KC-CDO is a very attractive program and would fit perfectly for those who want to broaden the mind through studying at two different but distinguished universities. Taking wide variety of classes, meeting various types of people, and experiencing two distinctive cultures will definitely open up your mind and future.