Overview
In the era of digital transformation, value creation processes and business models are changing in many industries, making it easier to develop and deploy businesses. On the other hand, value becomes obsolete and human roles change significantly. Hospitality is not only a source of value creation through customer contact as an interpersonal service in such a digital society, but also one that affects human feelings and conducts and creates sustainable core services for products and services in general.
In this endowment lecture, we regard hospitality as representing intangible assets and conduct training and development for human resources who will be responsible for integrated business development centered on hospitality. In addition, by cooperating with educational programs such as the Kyoto-Cornell International Collaborative Degree Opportunity, we aim to develop panoramic human resources based on global perspectives.
What is Integrated Hospitality ?
What is Integrated Hospitality, which is also the name of the lecture?
"Integrated Hospitality is the concept of creating, propagating, and sustaining value from the integrated perspective of hospitality services. Integrated Hospitality is the core of creating value efficiently and effectively by combining vertically integrated value creation in supply chains with related diversification of hospitality services." (Hara and Kuboyama, 2016)
As part of our efforts to promote Integrated Hospitality, we began with a program that was first recruited for the Ministry of Economy, Trade and Industry's Industry-Academia Collaboration Service Management Human Resource Development Project in FY2016–2018. The program, titled "Development of Integrated Hospitality education programs," developed a curriculum system to implement the new concept of "Integrated Hospitality," aiming to foster service management personnel, improve service productivity through the branding of Japanese hospitality (the science and globalization of Omotenashi), and contribute to regional revitalization and strengthening of international competitiveness.
Specifically, we have developed a curriculum (six new subjects) that is distinct from the general MBA program in the hospitality field, including collaboration not only in domestic industry-university partnerships but also with overseas business schools, while utilizing the curriculum system of the "Service Value Creation Program" (now the Service and Hospitality Program), which was established at the time in the Graduate School of Management, and we still hold some of these lectures.
As a result of these efforts, we established an international collaborative course (Kyoto-Cornell International Collaborative Degree Opportunity (KC-CDO)) with the hotel school at SC Johnson College of Business at Cornell University, the leading school in the U.S., and began lectures in April 2019.
Since 2019, we have continued to organize related subjects and workshops, as part of an Integrated Hospitality (Green House) endowment lecture, as well as collaborative activities with KC-CDO.
<Reference>
原 良憲・窪山 哲雄(2016)「インテグレイティド・ホスピタリティによるサービス生産性の向上に向けて」『グローバルビジネスジャーナル』2(1)、1-8頁。
(Hara, Y., & Kuboyama, T. (2016). Improving service productivity through Integrated Hospitality.Global Business Journal, 2(1), 1-8.)
Classes
おもてなし経営論 ("Omotenashi" Business Management)
Business Modeling and Design
Service Marketing
Innovative Hospitality Management
AI and Hospitality
Hospitality Consulting
Donar
Faculty
Yoshinori HARA, Professor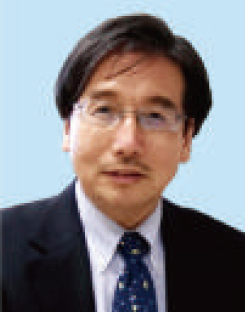 Academic Research/Specialty Areas
Service Innovation, Service Value Creation Management, It & Knowledge Management
Message
Our aim is to promote and organize the Service Creative Class, i.e., human resources that create new service values. We will conduct a study on service innovation from diverse viewpoints and acquire new problem solving methods that place an importance on problem identification. The classes are designed as a practical, developmental field of education which uses various business frameworks and the latest case materials of the MBA educational system. This will all be observed alongside with the good qualities of the Japanese business styles such as the "Omotenashi" hospitality mindset.
Chiaki TANUMA, Adjunct Professor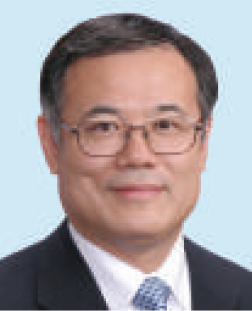 Academic Research/Specialty Areas
Hospitality Management
Message
I am pleased with the launch of Kyoto Cornell International Collaborative Degree Opportunity which enables you to earn master's degree from both Graduate School of Management of Kyoto University and the world's top-ranked School of Hotel Administration of Cornell University SC Johnson College of Business. New factors such as increasing inbound tourists and development of artificial intelligence offer broader possibility to service industry these days. I hope you enrich your knowledge on this industry through your study and consider it as one of your future careers.
Senko IKENOBO, Adjunct Professor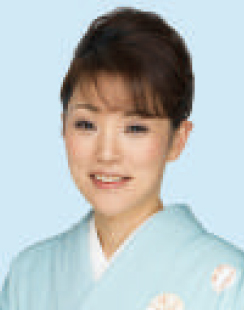 Academic Research/Specialty Areas
Ikebana 華道
Message
Ikebana captures large flow of time and its formative arts are based on the unique aesthetics. It can even suggests different concept of values in the modern society that we live in where we often put our priority on economic efficiency.
We consider how human being should be and experience "life" by facing the traditional culture of Japan. And we also think about universal values for the future by learning from ikebana which has woven a history of 558 years.
Kazuya ISHIO, Adjunct Professor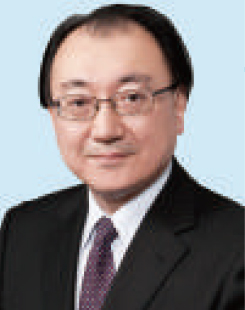 Academic Research/Specialty Areas
Service Innovation, Strategic Management
Message
The weight of services in the Japanese economy is increasing. Responding to the need to upgrade management by service strategy, we will advance research and lecture aiming at nurturing human resources who can design and execute excellent service and innovation. Let's develop a new axis of service management.
Spring H. Han, Associate Professor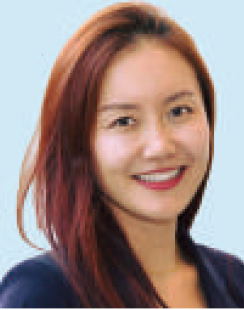 Academic Research/Specialty Areas
Service Marketing, Hospitality Management
Message
For the past several decades, growth in the service sector has far exceeded growth of expenditures on tangible goods. Service marketing is based on the value of customers' experiences and processes which are intangible. The success of service marketing lies in understanding continues changing consumers demands and defining a service concept that exceeds their expectations.
Takeshi TAKENAKA, Adjunct Professor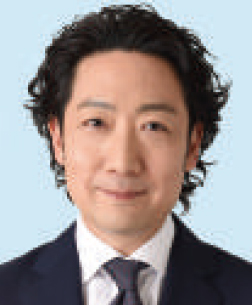 Academic Research/Specialty Areas
Service Engineering, Cognitive Psychology, Data Mining
Message
Service Engineering aims to realize service ecosystem to create value, through observation, analysis, design, and application of services based on actual data. We integrate methodologies from different disciplines including engineering, psychology, economics and design research to promote the improvement of service productivity, integration of service and manufacturing, institutional design of service platform, and the development of regional service ecosystem.